Let me give you the best sales training on the planet for FREE…  Click below for 3+ hours of TopTenPercenter

™

Sales Training.
Why I am the right person to take you to your next level in Sales… read the Testimonials below…
You are in the right place!
How Can YOU become a TopTenPercenter
™
?
Choose a Dial below… and let's turn up your Growth!
Testimonials – We Deliver!
"Shane was instrumental in propelling me to consistent Top Producer status and seeing my personal income and career expanding opportunities continually move to higher and higher levels. I was able to meet and exceed sales quotas in large part because of Shane Byers' training." (read more)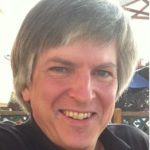 "Over the last 25 years I have spent a great amount of time, energy and money on sales training and one of the best things to ever happen to me is Shane Byers.  I was incredibly fortunate to be able to work and train with Shane. Shane talks about being a Top Ten Percenter and if anyone can teach you how to get there it will be Shane Byers." (read more)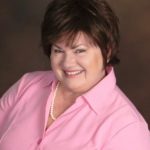 I met Shane at a point in my life when I thought I knew everything.  It wasn't until years later that I fully appreciated from a place of understanding how masterful Shane was at his craft.  If you are lucky enough to have the opportunity to have Shane work with you or your organization I encourage you to take full advantage.
-Mike Torgerson, President, Financial Breakthroughs, LLC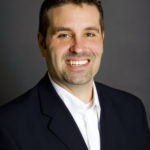 "I'd like to say that all sales training teaches the same thing but in my 40 years of selling only Shane Byers trained in a way that resulted in increasing my closing ratio.  Additionally, my selling style became more enjoyable for me to perform.  I highly recommend you reach out to Shane to train you and/or your entire sales team."
-Howard Bellow, President, Conserv
"I've worked with Shane in the field… first hand.  He brings a skill set to every sales call that is not only effective buy entirely enjoyable to witness.  Get your sales training from Shane and you won't go wrong." (read more)
"I had the privilege of training with Shane for two years and as a result achieved massive personal growth including increasing my personal income by 7x during that short period of time. If you desire true sales mastery, creating a higher level of confidence and certainty, real skill development that moves the needle, then you should strongly consider the contributions that Shane Byers can make on you, your team and your company." (read more)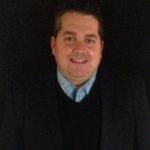 "I can, and often do, say that Shane is the best leader, mentor and trainer I have ever encountered and probably ever will. One hour with Shane is more valuable than ten seminars and two years in any business school. I could not recommend him more if you are serious about exploding your own capabilities to achieve extraordinary success." (read more)
"Shane is a natural leader who inspires you to be your best. His Sales Training has ABSOLUTELY helped my sales/business career! Shane Byers is an outstanding Sales mentor and I will continue my relationship with him for the rest of our lives." (read more)
TopTenPercenter™ Sales Training Articles
(information you need to know)
MUST READS FOR FORWARD THINKING TOPTENPERCENTERS